Purpose-Driven Business Coach & Consulting Services
If Tiger Woods, Michael Jordan, and Tom Brady need a coach, so do you. But Greenfire Innovations is more than your run-of-the-mill Business Coach... We are an Organizational Facilitator, facilitating all things business. Business leaders hire us to propel them into radical clarity and align their business with a higher purpose.
Are you an entrepreneur struggling to break free from day-to-day operations? Maybe as a business owner, you are finding it difficult to make key decisions or plot your future course? Is your family or personal life suffering because of the demands of your business?
Our proprietary business coaching methodology, the iNautilus™, results in clarity of purpose, an Ideal Destination, and a path to get there. We catapult your organization forward, towards fulfilling your higher purpose. While you change the world one customer at a time, we change the world one entrepreneur at a time.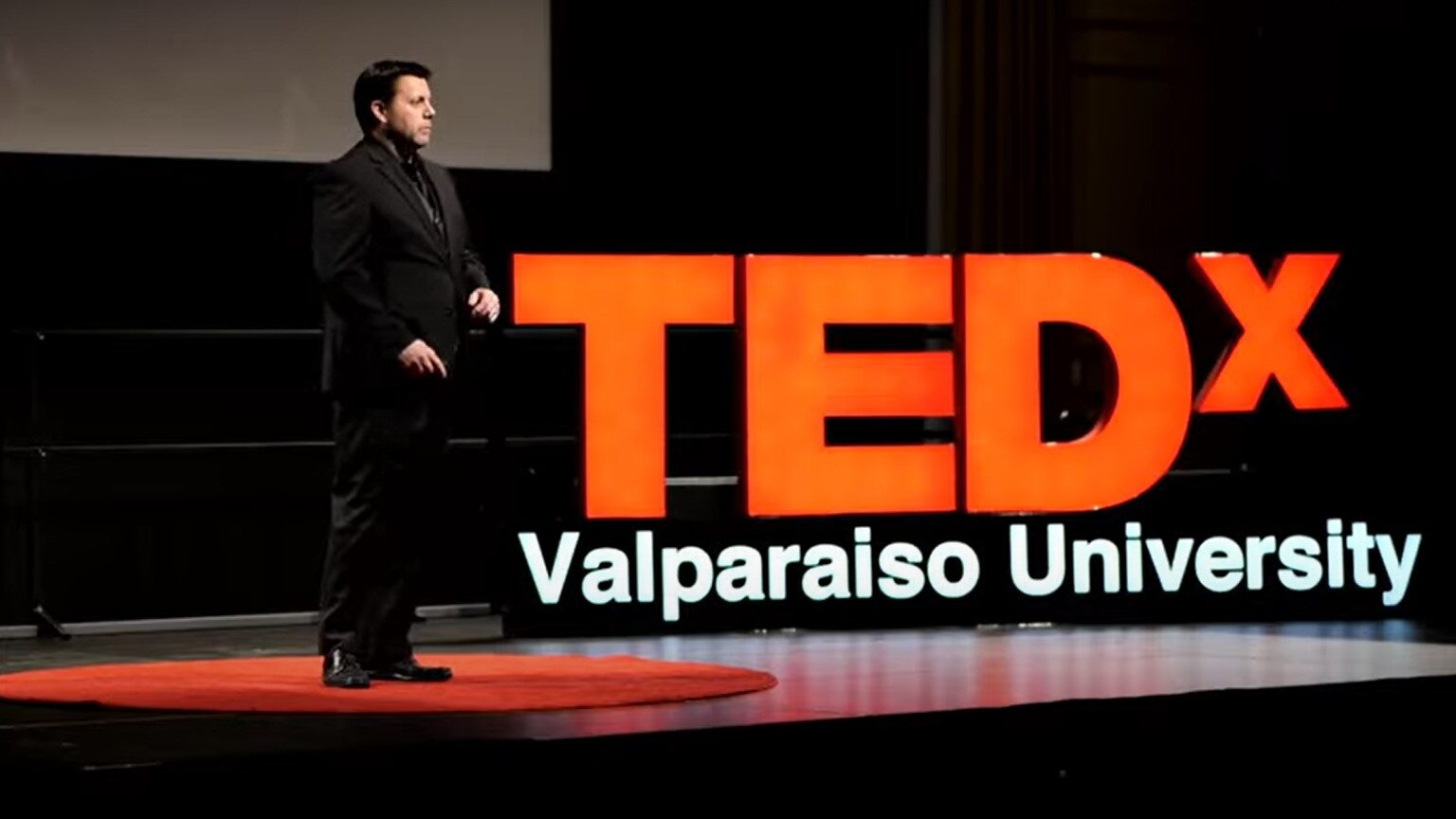 "Is your organization aligned with your values, mission, and vision? Do you even know how you can know?"
- Eric Beschinski, Business Coach
Take Our FREE Business Alignment Assessment™
iNautilus Admiral™ Program (Work 1:1 with a business coach)
Get custom business coaching for your leadership team with an iNautilus™ Navigator (business coach). Your Navigator will guide you and your team step-by-step through the iNautilus™ methodology. This intensive program will provide maximum impact for your organization over six months.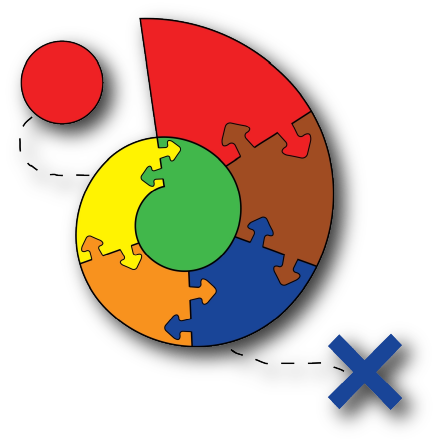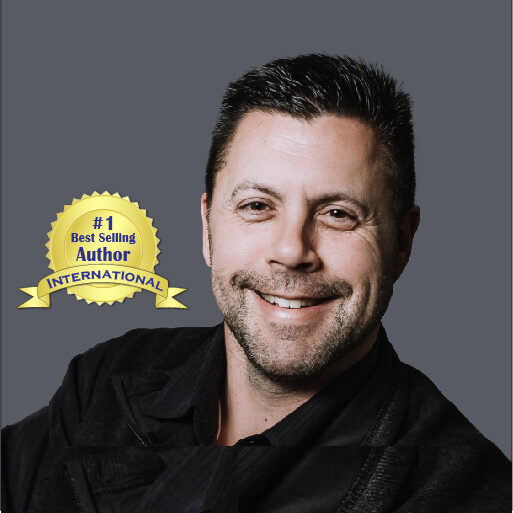 About Greenfire Innovations
Eric Beschinski, Chief Navigation Officer for Greenfire Innovations and impact-driven business coach, developed the iNautilus™ business coaching methodology over the last 15+ years. It is designed to provide a visual, progressive, and functional system of organizational navigation (strategy + execution). With 20+ years as a business owner and over a decade in the financial services industry, Eric combines a strong mind for details and numbers with an eye for the big picture, offering a holistic perspective to business and personal development. His expertise in sales training and in B2B sales have given him a unique skill set and point of view. And that perspective makes him the business coach you need.
Take action and do business "on purpose"!
What do you need to be doing TODAY to reach your Ideal Destination in 5 to 10 years?
(Maybe start by hiring a business coach? If not us, then find someone who is a good fit and get moving forward.)
Warm & Fuzzy Ep. 1
Yes, I tend to run 25 degrees hotter than everyone else in my house. And, yes, I sport stubble on my face, because my wife likes it and (bonus) then I don't have to shave very often. None of that is the subject of these posts. The sole purpose of 'Warm & Fuzzy' is to provide a brief glimpse into
Lacking Is Limited
Today we explore the boundless nature of energy and the lack and the lack of limitations (yes, I caught the irony) that come with it. Energy, whether it be in the form of light, heat, matter, life, or love, operates within a bottom limiter but seemingly has no ceiling. We will discuss how these notions
Are You Wrong About Your Purpose?
Are You Wrong About Your Purpose?
There is a sweet spot to your "why"Most people have at least had a momentary thought about why they are here. Some even ponder their purpose, sincerely putting time, thought, and energy into discovering the reason for their existence. Hopefully, you are one of them (if not check out the 8 Essential Questions™).
Purpose in Pain
Eric and Jenny at TEDxValparaisoUniversity. Photo Credit: Alderson PhotographyTwo years ago this past Sunday (on May 21, 2021) my wife and I hit a deer at 60 mph on our motorcycle. It was scary, painful, a pivotal moment, an epic day. Yet we're still here, fully recovered. Everything happens for a reason.
Breaking Bottlenecks using the Theory of Constraints
Breaking Bottlenecks using the Theory of Constraints
In today's fast-paced business environment, companies are constantly looking for ways to improve their processes and increase efficiency. One of the biggest challenges that businesses face is bottlenecks, which can slow down production and lead to delays in delivering products or services to customers.
3 Thoughts 5.3.2023
Welcome back to 3 Thoughts! In this edition, I'll be exploring three topics that are critical to building and growing a successful business: creating a culture of positive failure, recognizing money as a tool (not a purpose), and the importance of being a "cycle setter".1. Creating a Culture of Positive
Peace in Entrepreneurship
Peace in Entrepreneurship
As a business owner, it's easy to get caught up in the chaos of the daily grind. There are endless to-do lists, meetings, emails, and phone calls to attend to. It can be overwhelming, and it's easy to lose sight of personal peace amidst the chaos.But achieving personal peace is crucial for your well-being,
Hard Work
Thoughts & QuotesPhoto by jesse orrico on UnsplashI like to say that achieving your business goals requires passion, purpose, planning, persistence, and propulsion. Is it hard work? It can be, but when you are properly aligned and doing what you are supposed to be doing, the hard work doesn't seem
"We can't afford to…"
Another Dangerous Mindset. Another Short-Sighted Perspective. Another Excuse.Photo by Jp Valery on UnsplashI cannot tell you how many times I have heard business owners and managers say they cannot afford to pay people more. "We're just a small business." "Margins are too tight." "We would lose money
Fear the Dandelion?
This Weed Can KillPhoto by Elijah Hiett on UnsplashDandelions seem innocuous enough with their pretty yellow flowers and soft, fluffy head of seeds. Hidden behind this deceptively gentle appearance, however, lies a stone-cold killer. The taproot of the dandelion burrows deep. Its leaves lay flat and
"I don't have time."
Well, I don't have patience for that nonsense anymore!Photo by Aron Visuals on UnsplashSaying you don't have time to plan, think strategically, or work ON your business is completely asinine. The mere inkling of a thought along those lines is an indicator that planning and strategy are exactly what you
Peter Drucker's 5 Questions
Peter Drucker's 5 Questions
Thanks, Inc. Magazine!I was completing some continuing education courses, and the presenter mentioned Peter Drucker's 5 Questions. While there is some overlap with my 8 Essential Questions™, Drucker is focusing on questions (which can be dangerous) to ask within the business. Before writing an article
"Never Follow Your Passion…
"Never Follow Your Passion…
...But Always Bring It With You." - Mike Rowehttps://www.youtube.com/watch?v=CVEuPmVAb8oI really appreciate the perspective Mike Rowe offers in this video. As entrepreneurs, it's easy to get caught up in the desire to chase our passion, our desires, that which excites us. However, if we take the time
Small Biz Quick Tip
Keep Reminding YourselfPhoto by Kelly Sikkema on UnsplashHumans are prone to forget even the most important things. Do you think you won't forget your mission or vision? Think again. When distractions or even day-to-day operations capture and hold your attention, the big picture is easily lost. The solution
Trek to 20,000 views!
Eric Beschinski @ TEDx Valparaiso UniversityWanna help your friendly, neighborhood business coach? I'm trying to reach 20,000 views, so, if you haven't watched my TEDx yet, it's only 13 minutes and you just might get something of value out of it. In order to keep it growing on YouTube, please watch it
Funny Business Quotes
How about a little relevant humor.Photo by Magdalena Smolnicka on Unsplash"People often say that motivation doesn't last. Well, neither does bathing -- That's why we recommend it daily." — Zig Ziglar"Doing business without advertising is like winking at a girl in the dark. You know what you're doing,
Tiger Woods Has a Swing Coach
Tiger Woods Has a Swing Coach
Take heed, entrepreneurs.Photo by Ben Weber on UnsplashTiger Woods' swing coach is Chris Como. Why does that matter for business owners and entrepreneurs? If the best golfer in modern history needs a coach, then EVEN IF you are the best entrepreneur in your niche, you need one too. Is Chris Como a better
Sometimes 2D is better than 3D
Sometimes 2D is better than 3D
Flatten Your PerspectivePhoto by Rita on UnsplashObstacles look daunting in life and in business. Personal development coaches, trainers, and gurus will tell you to go around, go over, or break through them. However, when you are staring at the sheer wall of granite in front of you, that can seem impossible.
Don't Give Up
Failure is essential for successPhoto by Brett Jordan on UnsplashPeople tend to fear failure. And that fear of failure is often what prevents us from taking the first step towards fulfilling our higher purpose. It also frequently stops us in our tracks, causing us to abandon our higher purpose partway