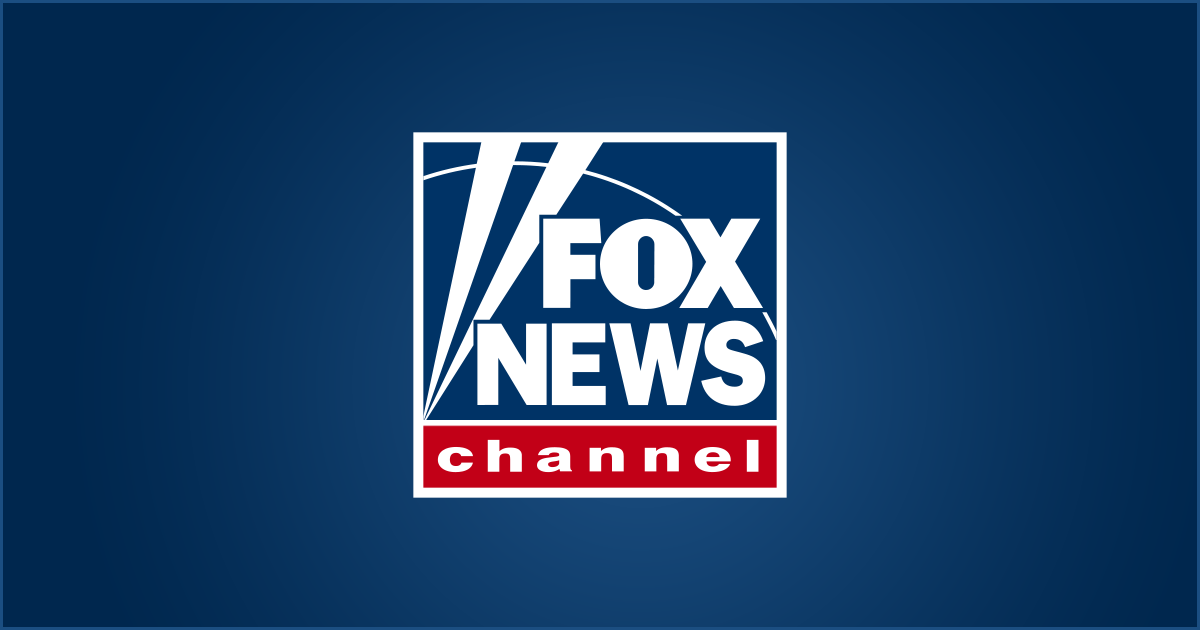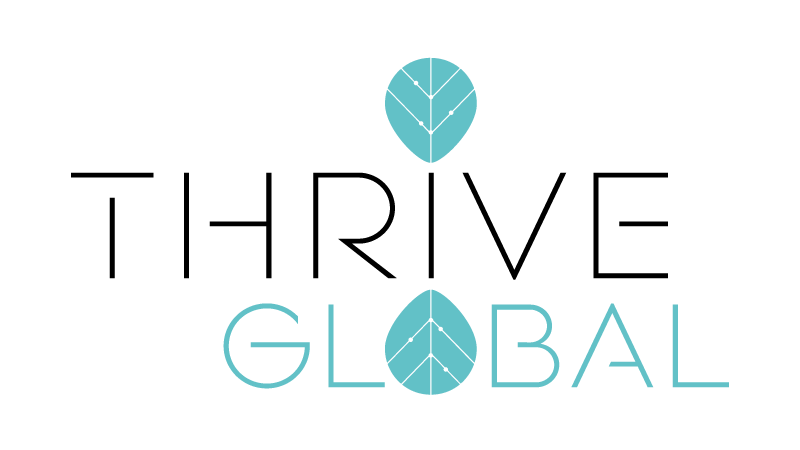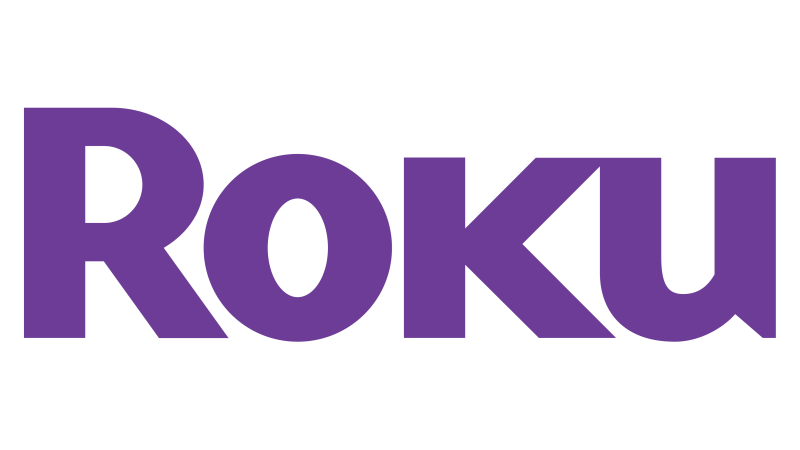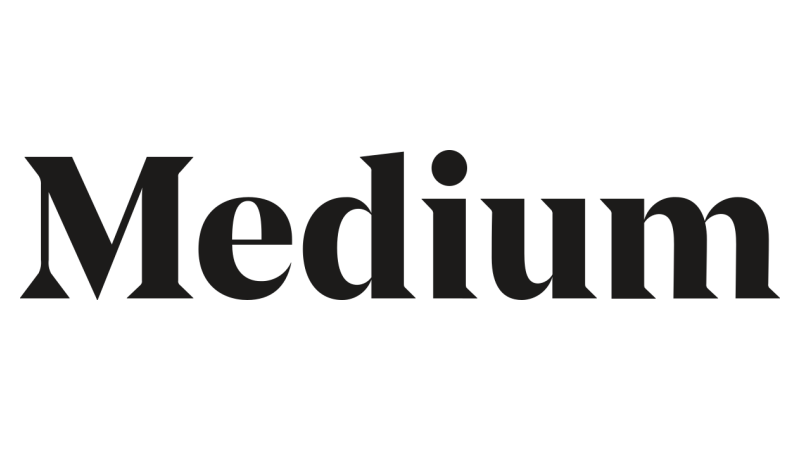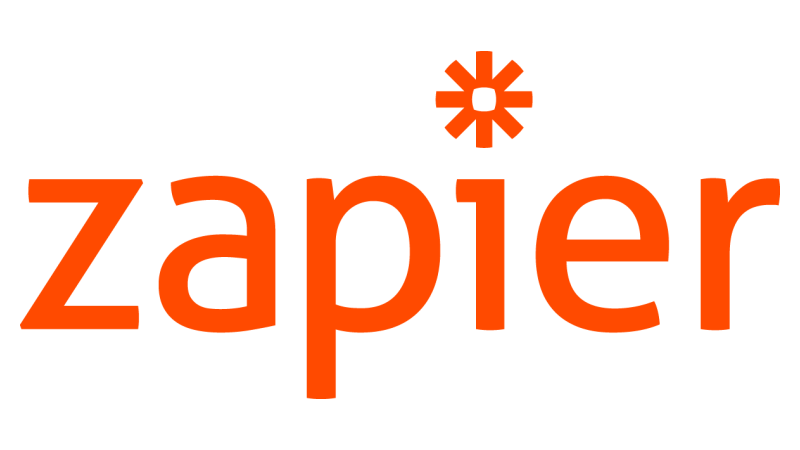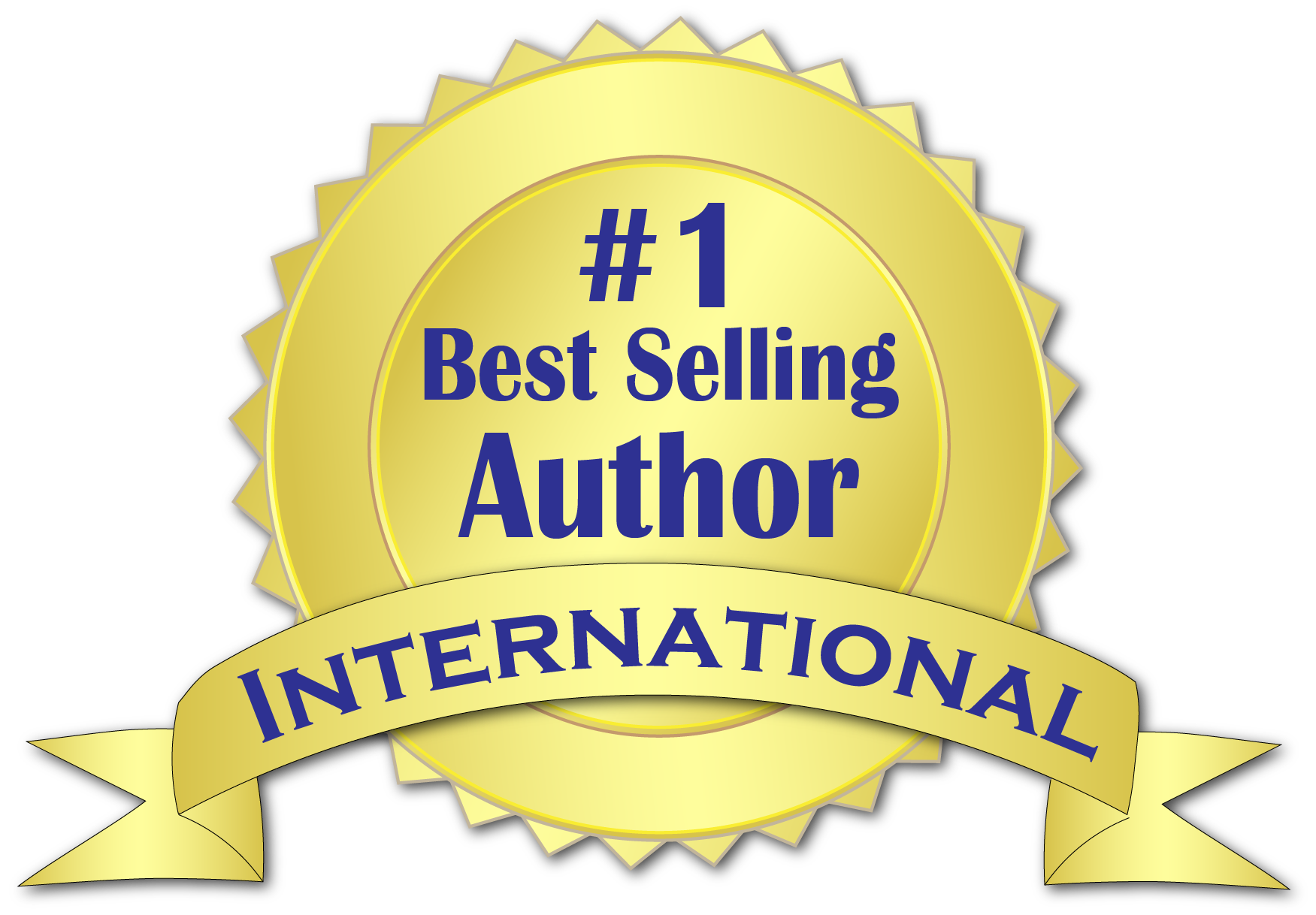 Cracking the Rich Code Vol 7 which was coauthored by Eric Beschinski, Jim Britt, and Kevin Harrington (et al) reached International Bestseller Status in late April, 2022. The book is also endorsed the nations #1 life & business strategist, Tony Robbins. Click on the image below for the press release: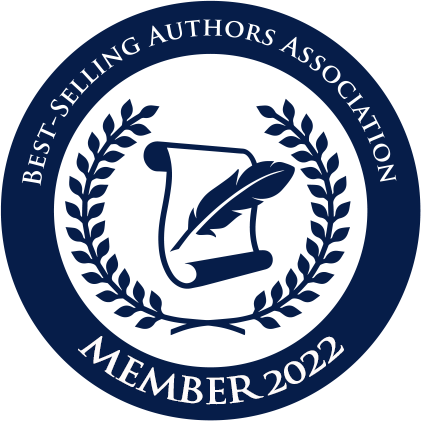 June 2-6, 2021 - Virtual Speakers Success Summit

The Virtual Speakers Success Summit is a free event and jam packed with the expert insight you need to get more gigs, deliver like a pro, and maximize every speaking opportunity.

March 23, 2022 - The Rich Code Club Podcast

Miss Merrilee interviews coauthors in the #1 best-selling book series Cracking the Rich Code.
Jim Britt, named a world's top 20 success strategist, and Kevin Harrington from the TV show Shark Tank select coauthors for the each volume of this collaborative book series for coaches, speakers, and entrepreneurs. The series is endorsed by Tony Robbins, and all volumes have hit the #1 Amazon International Best Seller list. In this interview, Merrilee interviews Eric Beschinski of Greenfire Innovations about his contribution entitled "Saltwater."
Entrepreneur.com: "Having Gratitude Is Just the Beginning to True Success"

This latest Entrepreneur.com article was just published on 5/4/2021. Gratitude is crucial for an effective mindset, but alone it's simply not enough. The link goes directly to the subscriber-only link on Entrepreneur.com but will be updated soon with the repost in the Greenfire Blog.
TEDx Valparaiso University 2023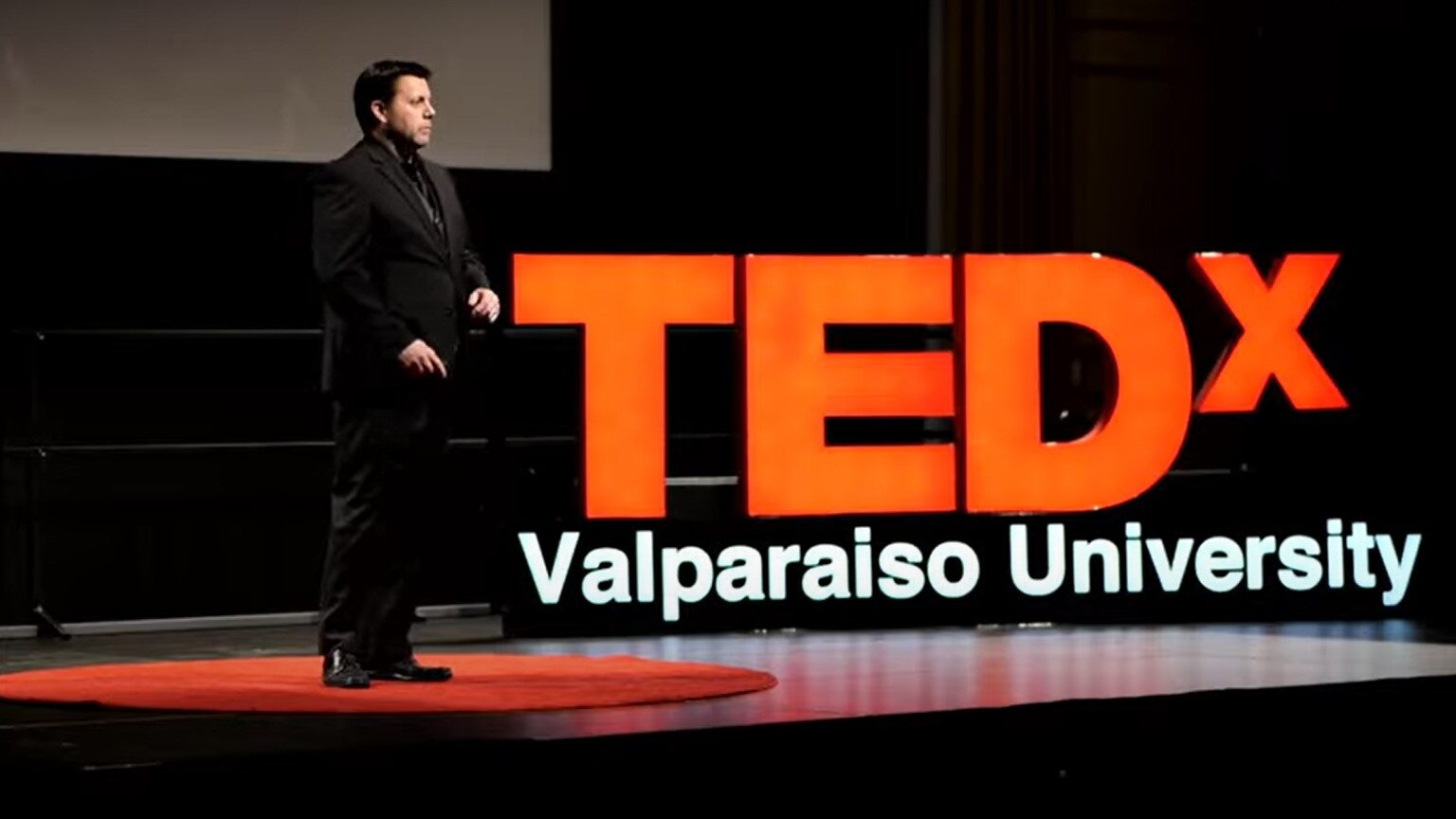 Completing one of his "business bucket list" items, Eric Beschinski delivered his TEDx Talk, "The 8 Essential Questions" on Jan 20th, 2023 at Valparaiso University. These 8 questions are the key to a successful business and a fulfilled life.
Talk Show Appearance on TV!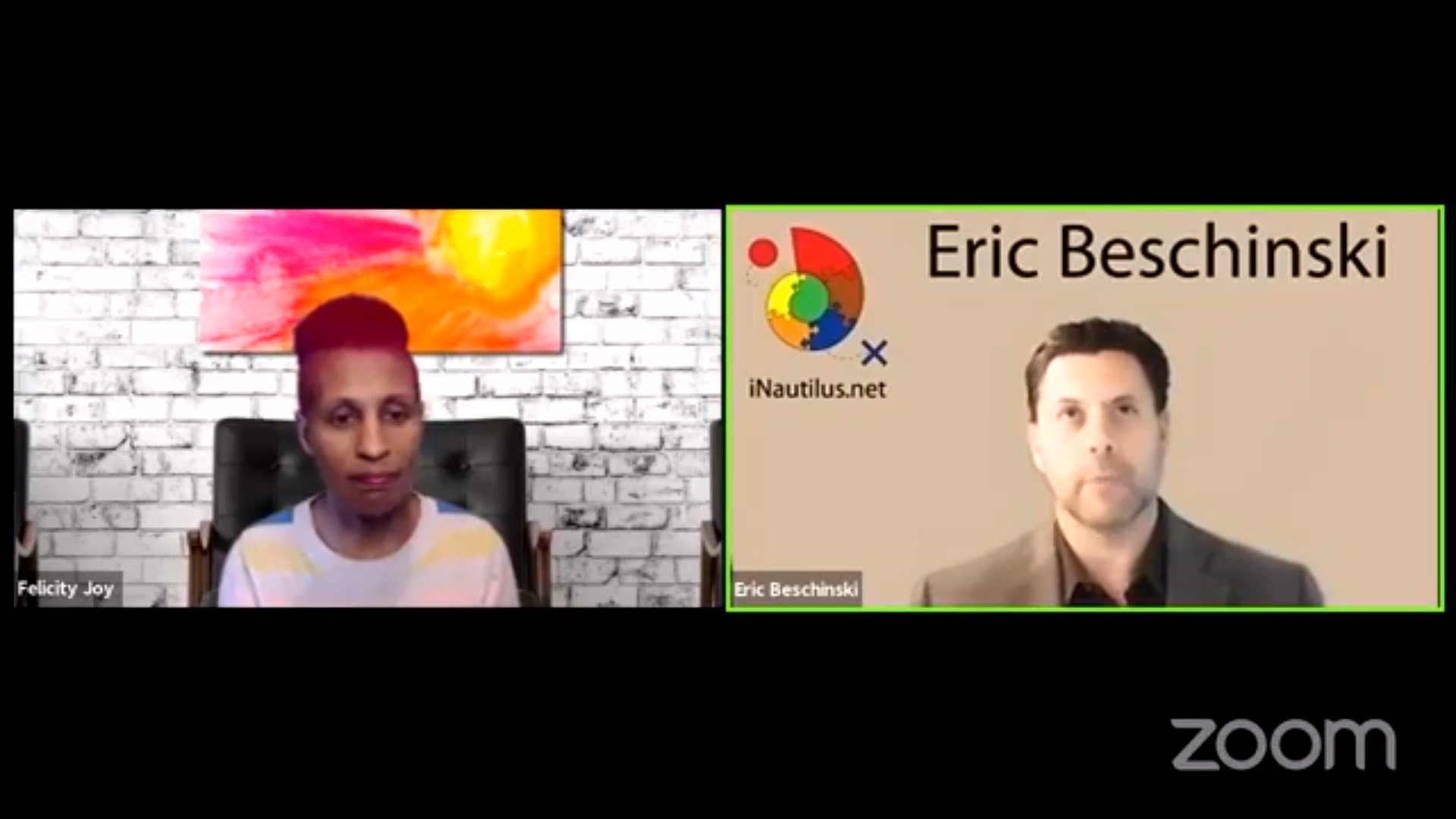 In this Roku talk-show interview, Eric introduces Felicity to Greenfire Innovations and shares important systems to help in your business.
Tidbit on leadership perspective got RJ excited!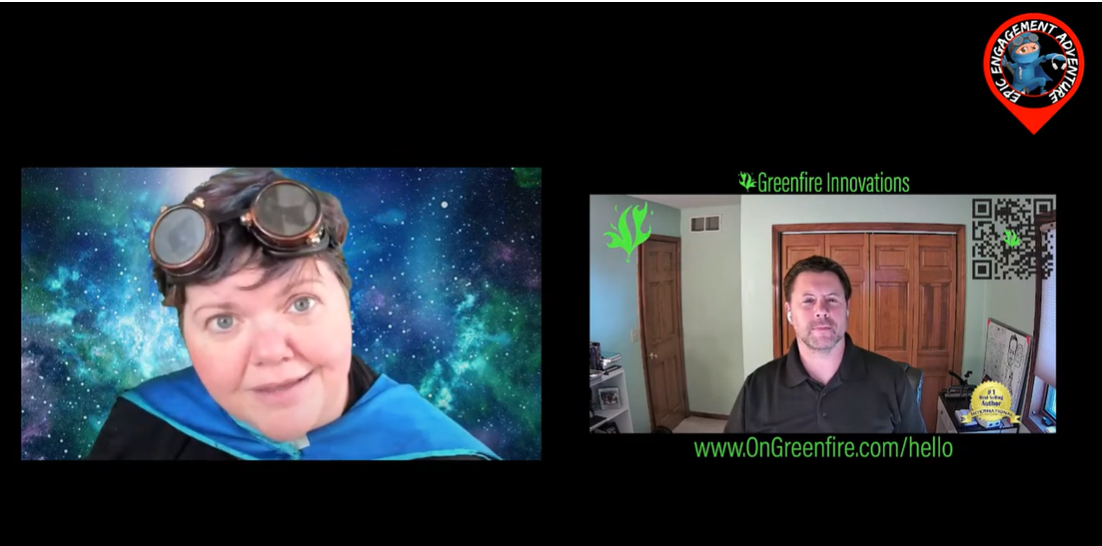 RJ Redden is unique and knowledgeable and quirky (in a good way). Her expertise marries technology to engagement, so she creates "epic engagement adventures." I was fortunate to be interviewed on her podcast.
I am the Enemy of Mediocrity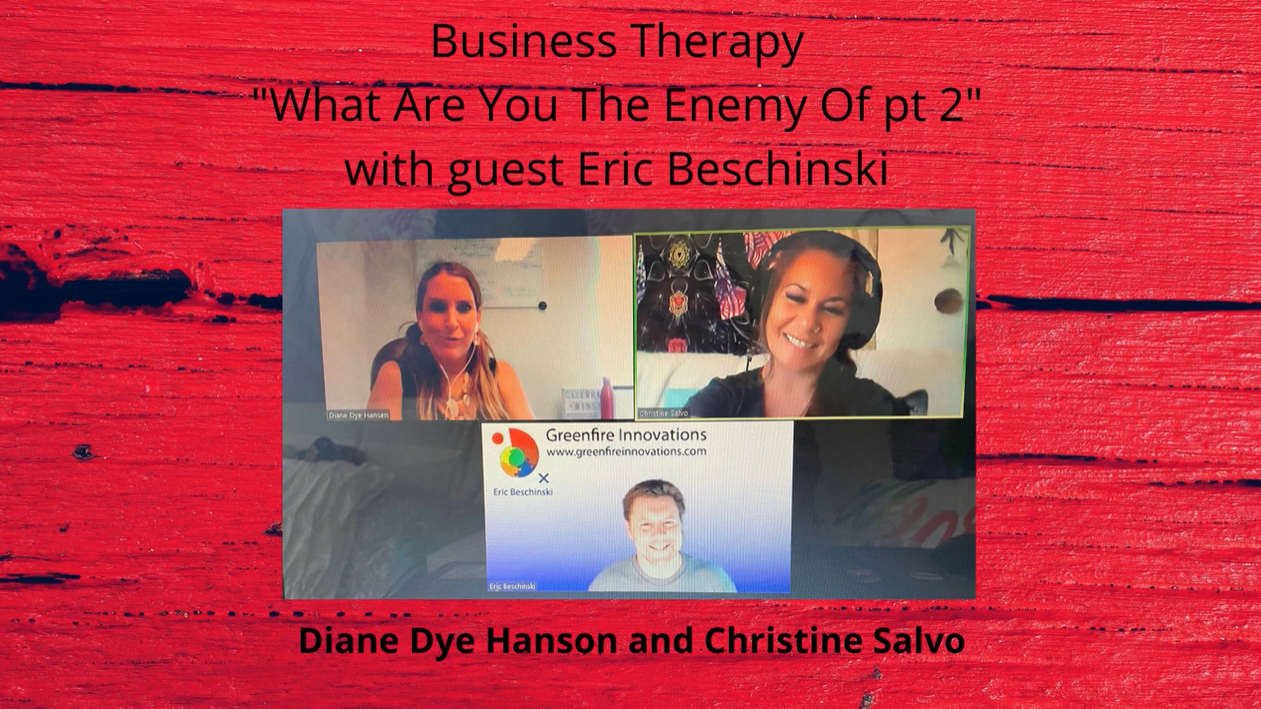 This podcast interview gets to the humanity of Greenfire Innovations and who Eric Beschinski is as "The Enemy of Mediocrity".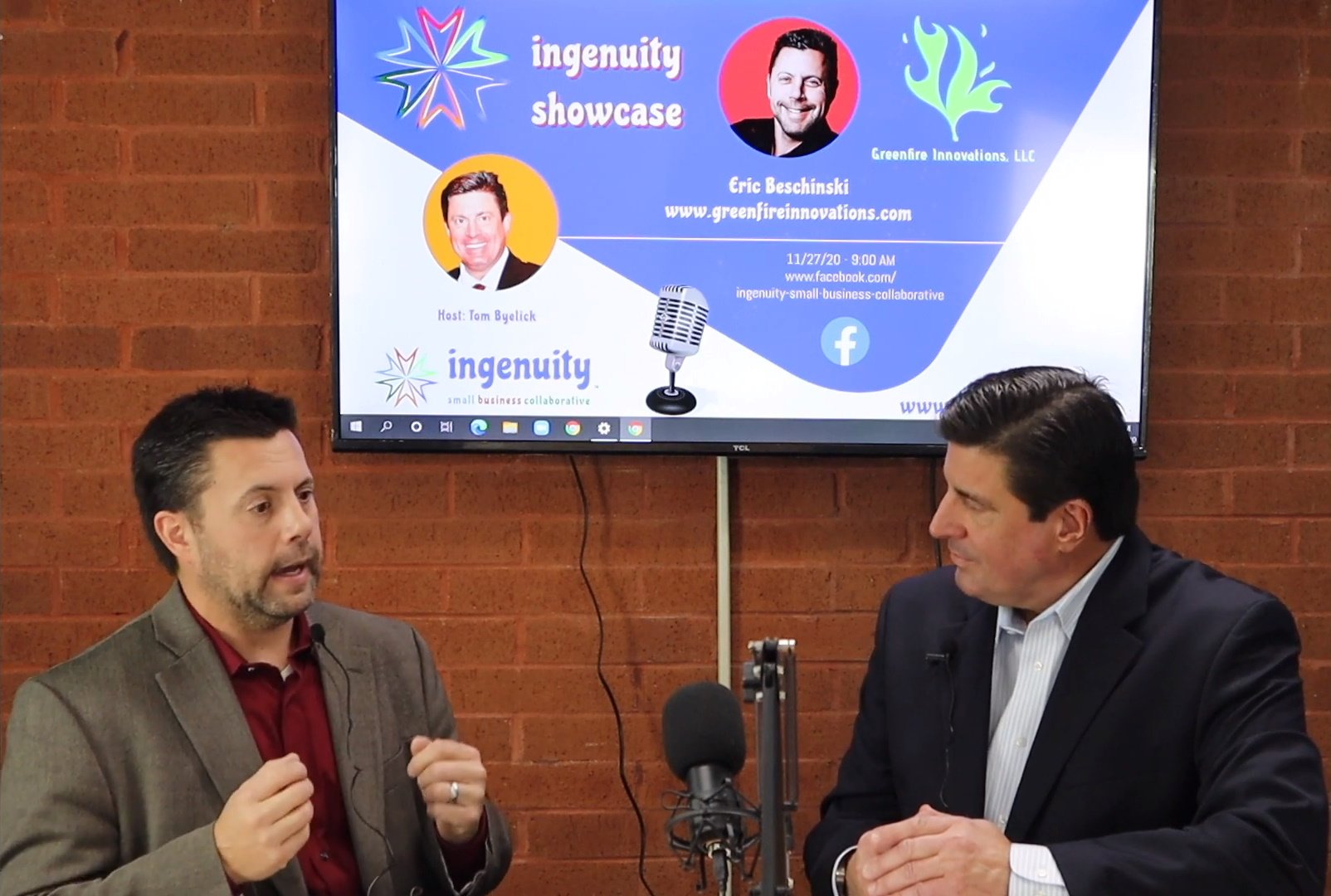 "B2B missionary", Eric Beschinski, tells about Greenfire Innovations in his interview by Tom Byelick of Ingenuity Small Business Collaborative.
Overview of the iNautilus™ Methodology
This is the presentation for 1 Million Cups giving  an overview of Greenfire Innovations including why we exist, what we do, and whom we help.
This is a replay from our presentation at an Open In Indiana Networking meeting featuring Eric Beschinski, owner of Greenfire Innovations.