Purpose-Driven Business Coaching Services
Are you an entrepreneur struggling to break free from day-to-day operations? Maybe as a business owner you are finding it difficult to make key decisions or plot your future course? Is your family or personal life suffering because of the demands of your business?
Our proprietary business coaching methodology, the iNautilus™, results in clarity of purpose, an Ideal Destination, and a path to get there. We propel your organization forward, towards fulfilling your higher purpose. While you change the world one customer at a time, we change the world one entrepreneur at a time.
Is your organization aligned with your values, mission, and vision?
Take Our FREE Business Alignment Assessment™
iNautilus Admiral™ Business Coaching Program
Get custom business coaching for your leadership team with an iNautilus™ Navigator (coach). Your Navigator will guide you and your team step-by-step through the iNautilus™ methodology. This intensive program will provide maximum impact for your organization over six months.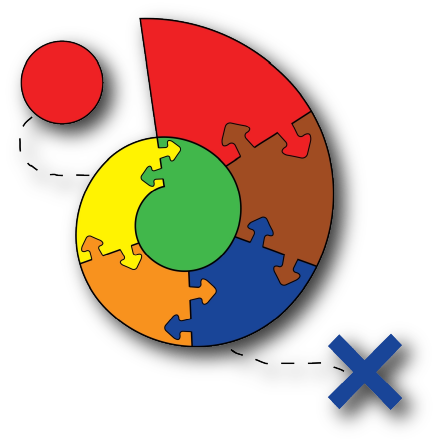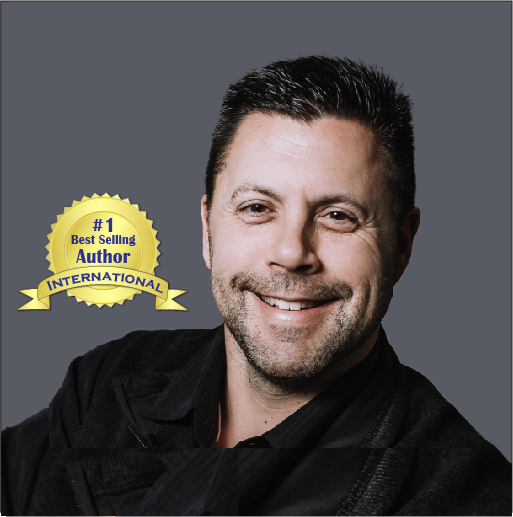 About Greenfire Innovations
Eric Beschinski, Chief Navigation Officer for Greenfire Innovations, developed the iNautilus™ business coaching methodology over the last 15+ years. It is designed to provide a visual, progressive, and functional system of organizational navigation (strategy + execution). With 20+ years as a business-owner and over a decade in the financial services industry, Eric combines a strong mind for details and numbers with an eye for the big picture, offering a holistic perspective to business and personal development. His expertise in sales training and in B2B sales have given him a unique skill set and point of view.
Greenfire Innovations donates a portion of proceeds from consulting and book sales to a number of organizational allies. 
Take action and do business "on purpose"!
What do you need to be doing TODAY to reach your Ideal Destination in 5 to 10 years?
Sometimes 2D is better than 3D
Sometimes 2D is better than 3D
Flatten Your PerspectivePhoto by Rita on UnsplashObstacles look daunting in life and in business. Personal development coaches, trainers, and gurus will tell you to go around, go over, or break through them. However, when you are staring at the sheer wall of granite in front of you, that can seem impossible.
Don't Give Up
Failure is essential for successPhoto by Brett Jordan on UnsplashPeople tend to fear failure. And that fear of failure is often what prevents us from taking the first step towards fulfilling our higher purpose. It also frequently stops us in our tracks, causing us to abandon our higher purpose partway
$250 In Books & Content for $4.99
$250 In Books & Content for $4.99
3 Books, Excellent Videos, and Other Bonus Materials too!The books detail our proprietary methodologies, visual systems of Organizational and Personal Navigation (which is strategy + execution). They are called the iNautilus™ and πNautilus™; they are concise, progressive, functional, & manageable,
Tiger Woods Had A Swing Coach
Tiger Woods Had A Swing Coach
Photo by David Goldsbury on UnsplashThat coach was not better at golf than Tiger. So, why would one of the greatest golfers of our time pay someone (a lot of money) to travel with him and coach him on his swing?The coach could see what Tiger couldn't (he provided an outside perspective)The coach knew
Become a Juggernaut!
This is only for those who want to become a huge, powerful, overwhelming force for positive change in the world.This 5-Day Challenge will propel you toward becoming a juggernaut for positive change in the world (or your community, or your city) in 5 or 10 minutes per day. It's fast, and it's free to
Secret Productivity Hacks
Secret Productivity Hacks
Want a system to be more productive?Photo by Anna Shvets on Pexels.comProductivity is all about maximizing output of QUALITY products. Whether that is a product, a service, or creative content, the principle is the same. If you want to learn to be truly productive, you need these Productivity Hacks.
FREE Resources
Worksheets, Articles, and more...This has nothing to do with the content. I just thought it was amusing.Photo by Lum3n on Pexels.comWhether you want tools for shifting your mindset, improving productivity, or implementing strategy, Greenfire Innovations has you covered. A plethora of free online and
Is Your Business Aligned?
Is Your Business Aligned?
Do you want to find out?It is essential that you frequently ensure that the direction of your business is aligned with your core values, mission, and vision. This can be difficult to do unless you know what questions to ask. Fear not!In less than 10 minutes you can find your Business Alignment Bearing™
Celebrate Good Times
Come On!Photo by Nicolas Tissot on UnsplashIs the song stuck in your head now? Sorry(ish) about that. >:) Now try to focus though. It's important to make time to celebrate the "wins" in your business. Your wins. Your team's wins. Large wins. And small wins (maybe, especially small wins). Create a
Priorities: Who Comes First?
Priorities: Who Comes First?
Put Your Customers Employees FirstPhoto by Sandy Millar on UnsplashI had an interesting conversation over Labor Day weekend with a friend's spouse. She and I were discussing parenting, church, and careers. There are many challenges facing parents (and kids) today, but one of the societal "norms" that
Flip A Challenge To An Opportunity
Flip A Challenge To An Opportunity
Four Questions You Can Ask To Re-Frame Difficulties.­­­Photo by Towfiqu barbhuiya on UnsplashBusiness is hard sometimes. Life is hard sometimes. Even so, the "best of the best" seem to find ways to turn those hardships into opportunities. Isn't that hard too? Not necessarily. Often, we limit our own
Take Inventory
Photo by Pankaj Patel on UnsplashI'm a big fan of lists. Not only do they help me keep track of things, but in the process of getting things "out of my head" and onto a list, I remember them better and generate ideas I otherwise would have missed. One particular list that many entrepreneurs overlook
Small Biz Quick Tip
The Most Important, Quick, Easy, Inexpensive, Marketing Action Every Business Owner Should Take (Even Though Many Don't)Photo by Kvalifik on UnsplashWhat action am I talking about? BUY A DOMAIN NAME! For less than $15 per YEAR, you can give your business & brand a level of legitimacy and professionalism
Free Bookkeeping
Need basic bookkeeping software for your business?Photo by Lukas Blazek on UnsplashI get it. Bookkeeping is not what you want to do with your time. You got into business to utilize your talents, make a little money, enjoy some freedom, help people, or maybe even have a positive impact on the world...
Arrival
Photo by KaLisa Veer on UnsplashWe are in the season of Advent. For the church, Advent is the weeks leading up to Christmas. The word "advent" means coming or arrival (of a notable person, thing, or event). Christ's arrival was definitely an advent. His return is the next advent we await. Meanwhile,
Wandering
Business Needs to Be PurposefulPhoto by Tom Delanoue on UnsplashAs you move along your entrepreneurial journey, do you know your destination? Before you say, "Yes," I want you to picture it. Do you see what your business looks like in 5 to 10 years? How big is it? How many employees? What are your sales
Small Biz Quick Tip: Workona
Small Biz Quick Tip: Workona
Browser Session/Tab Management at its finestI've been using Workona for a while now, and I really like it! It allows you to organize your browser tabs into projects or "workspaces" and easily switch between them. You can rename your workspaces, move tabs between them, and search through them. In addition,
Small Biz Quick Tip: Why & Where To
Small Biz Quick Tip: Why & Where To
Photo by Firmbee.com on UnsplashOne of the most important things you can do for your business is to think through the big picture questions of "why" and "where to?" Understanding the higher purpose of your business (and YOUR higher purpose in life) coupled with a clear vision of where you want to take
November 2022 – "Prioritease"
November 2022 – "Prioritease"
Photo by Brett Jordan on UnsplashIt is time to stop the glorification of busyness. Being busy does not mean we are important, successful, respectable, or even productive. Busyness is a lazy conversation tool and an indicator that priorities are out of alignment. (I'm preaching to myself here too.) When
Hire For Weakness & Hatred
Hire For Weakness & Hatred
Photo by Andre Hunter on UnsplashHire for YOUR weaknesses and the things YOU hate to do. No matter how skilled you are at business, you cannot be excellent at everything, and even if you are, you won't have time for it all. So, first of all, hire for the things you are not good at doing.Most business