Welcome to the home of:
The Adventures of Goth Goose™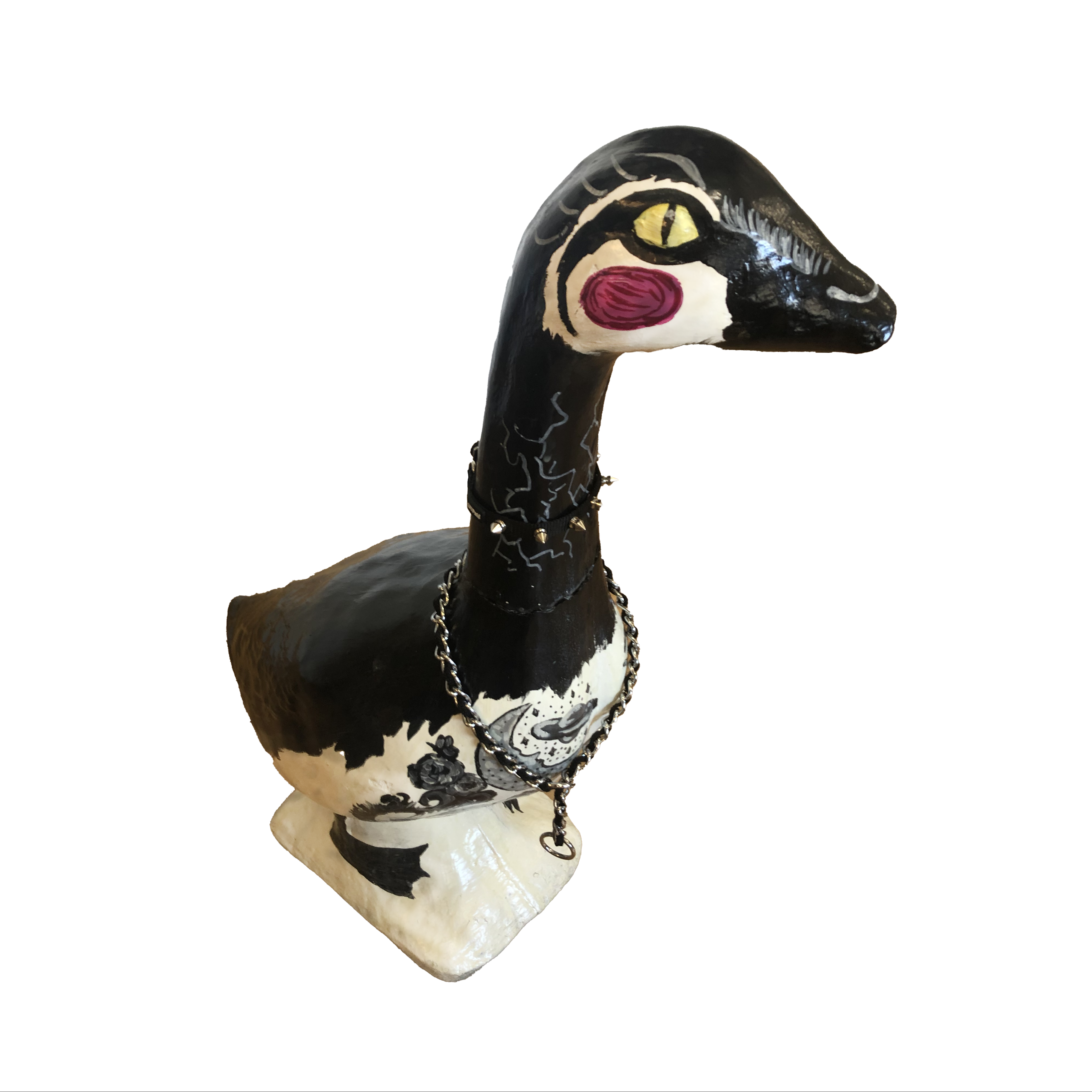 #GothGoose    #GothGooseAdventures    @GothGoose
Why Goth Goose™?
Sitting in our back yard, pondering what to do with the concrete landscape goose left by the previous owners, our family thought it would be funny to take it around with us and get pictures. Then we came up with the Goth Goose name/idea and decided that Goth Goose wouldn't participate in the family adventures because: 1) the angsty-teen persona wouldn't participate in many activities with the family and 2) it's a concrete landscape goose.
OK...
So, over the next several years we continued to like the idea, and finally in 2022 had the time and "tools" needed. We had Goth Goose painted, secured her to the cargo carrier on our SUV, and started taking her with us for photo ops.
The ultimate objective is a series of children's books and a plush Goth Goose. The books are written by Eric (dad) and illustrated by local artist, Nathan Biancardi (who also painted the original Goth Goose). The whole family participated in the creation and promotion of Goth Goose. Depicting various activities in which Goth Goose doesn't participate, the books promote the ideas that being different is OK and love of family is important.
Eventually, we would like to introduce a plush Goth Goose and accompanying photo book in which families could put their own Goth Goose adventures. Also, we would welcome sharing others' Goth Goose adventures on the website and social media.
©Copyright 2022 Greenfire Innovations, LLC