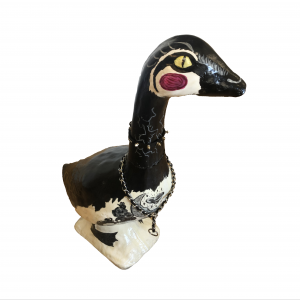 Hi. I'm Goth Goose™.
I'm the main character in a new childrens' book series, The Adventures of Goth Goose written by local author, Eric Beschinski, and illustrated by local artist, Nathan Biancardi. The first book will be released this summer; more information at GothGoose.com
Take your picture with me and share it to social media...
(Goth Goose doesn't smile in photos.)
#GothGoose    #GothGooseAdventures    @GothGoose
More Info at GothGoose.com
©Copyright 2022 Greenfire Innovations, LLC