November 2022 – "Prioritease"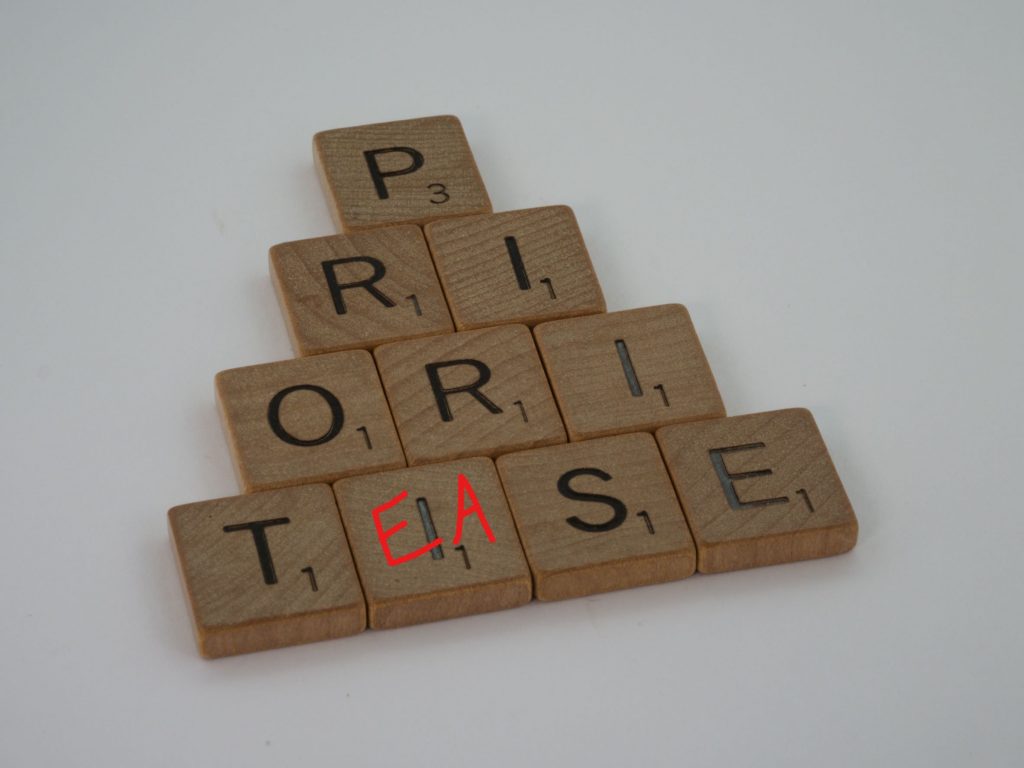 It is time to stop the glorification of busyness. Being busy does not mean we are important, successful, respectable, or even productive. Busyness is a lazy conversation tool and an indicator that priorities are out of alignment. (I'm preaching to myself here too.) When we say we are too busy for something that is important or valuable, we are being a "prioritease". We are insinuating that our "busyness" is a higher priority than the opportunity before us.
Let's stop using "busyness" as an excuse. The next time you hear yourself utter the phrase, "I'm too busy to/for…", stop and think. Is the opportunity worthwhile? Is it something I really should explore? Is it in alignment with my values, mission, and vision? If so, prioritize. We ALL make time for the things that are truly important to us. Before dismissing opportunities due to busyness, evaluate how you spent your time in the last week, or even the last 24 hours. Did you spend time on activities that were LESS valuable than the opportunity before you? If so, you are being a "prioritease."
Say "yes" to high-value, high-impact, well-aligned opportunities, then make the time in your schedule. Just remember that saying "yes" to anything is saying "no" to everything else for that time or resource. Guard your "yes's", but do not hold them so tightly that you miss the right opportunities for you or your business.