MY hand holding MY book!!!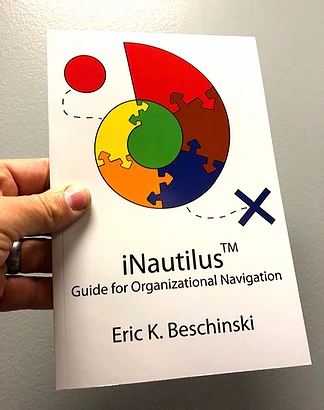 It's here, and I'm officially a published author! Copies of my new book, iNautilus Guide for Organizational Navigation, arrived last night. They are available on my website (www.iNautilus.net), or there is a Kindle e-book edition available on Amazon (if you are buying a paperback, please order from my website… I earn more that way. I'll even offer free shipping so it won't cost any more to buy from me*.)
If you are ready to grow your business or non-profit…
If you are trying to figure out how to change directions in the "new normal"…
If you are too busy working IN your business (instead of ON your business)…
OR
If you simply want to support my endeavor, take a look at the iNautilus methodology.
*Use Promo Code "FreeShip920" for free shipping.