Catapult Your Business Workshop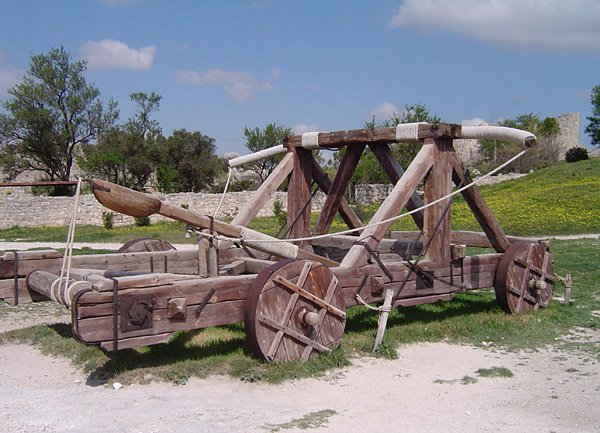 Learn to aim your mind and catapult your business to new heights
We work with amazing, faith-driven entrepreneurs
Who might be struggling with thoughts like…
Why does it feel like my business is just a J.O.B. with added risk & responsibility?
My wife & kids are tired of me working through dinner, bath-time, or bedtime.
Yes, I suffer from "Provider Syndrome", simply doing whatever I have to do to support my family! (Even though I hate it.)
My business is fulfilling an opportunity but not a higher purpose.
I feel like my kids are growing up without me, so I can grow my business.
Would you like to know how your business can answer the question, "Why am I here?" And be happy about the answer?
"Been there. Done that" -Eric Beschinski
"This is the same process and methodology that I used to launch my business and propel it toward my Ideal Destination. After years in the financial services industry, it was time to move forward with something that really matters, something that will impact the world. Beginning with a decision, then getting the right mindset, and finally implementing a system, now I am able to fulfill my passion of helping other people fulfill theirs."
What's In The Workshop?
Great question! The 4-hour workshop will be jam packed with one-on-one coaching (in front of the group), an exclusive Facebook Group for lasting community, and both in-event and post-event accountability.
Mindset is the key to unlock your potential and your future success. Learn how to shift to a Powerful Informed Paradigm whenever you need

Within the mindset work, there is an easier way to "make it stick". With LoGOS™, your aspirations will be yours for the taking.
Systems are the solutions to almost every problem. On top of the mindset foundation, you will be coached through the iNautilus™ methodology which will align your business with your calling.
Join us to fulfill your higher purpose AND build a God-honoring legacy all while being fully present for your family.
What others have said…
"Working with Greenfire Innovations has helped my firm have clarity in its journey toward its Ideal Destination." – Courtney Smith, Smith Legal Group
"Strongly recommend Greenfire Innovations!" – John Marx, Business Yeti
A little about Eric:
Eric Beschinski is a Business Navigation Consultant and owner of Greenfire Innovations. He is a trainer, coach, author, speaker, and the enemy of mediocrity. With nearly 20 years of entrepreneurial experience, Eric has also been in the financial services sector for 16 years. His unique blend of business acumen, sales ability, creativity, solution-mindset, and communication skills provide the foundation for his consulting firm. Although his official title is Chief Navigation Officer, Eric considers himself a "B2B Missionary"; He is passionate about helping other leaders fulfill their purpose. In 2020 and 2021 Eric released 2 books, the iNautilus Guide for Organizational Navigation and the πNautilus Guide for Personal Navigation to help organizations and individuals reach their Ideal Destinations. He has also been published on Thrive Global, Medium.com, and Entrepreneur.com.
MindSetFree™ + LoGOS™ + iNautilus™ + Live 1:1 Coaching + Exclusive Online Community + Accountability during and after the workshop
Only $400
$30